evrmore is the wellbeing GPS that helps young people speak their truth and tap into their superpowers
Core Skills & Social Mobility For All
Powered by Empathy AI®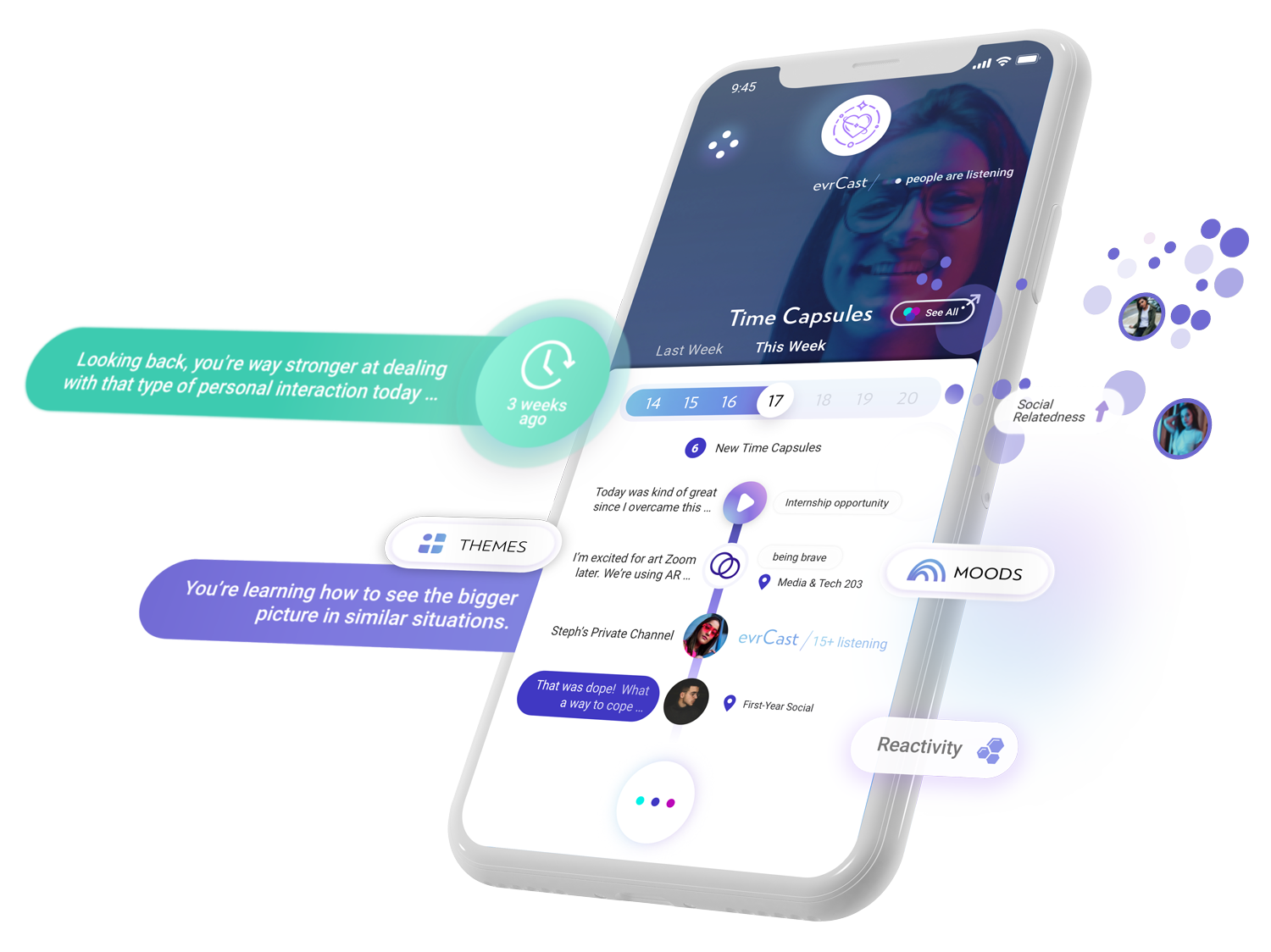 Because we need to know ourselves better than the algorithms (think they) do
A trainable AI to help us preserve our unique perspectives and life stories - Turn everyday reflections into a rewarding path through life.
Because having the right mindset at the right moment can define who we might become.
A judgement-free social technology that doesn't hijack our thoughts & memories
One app that turns everyday experiences into key moments of self-discovery.
Improve confidence, resilience, and build mastery using simple conversations.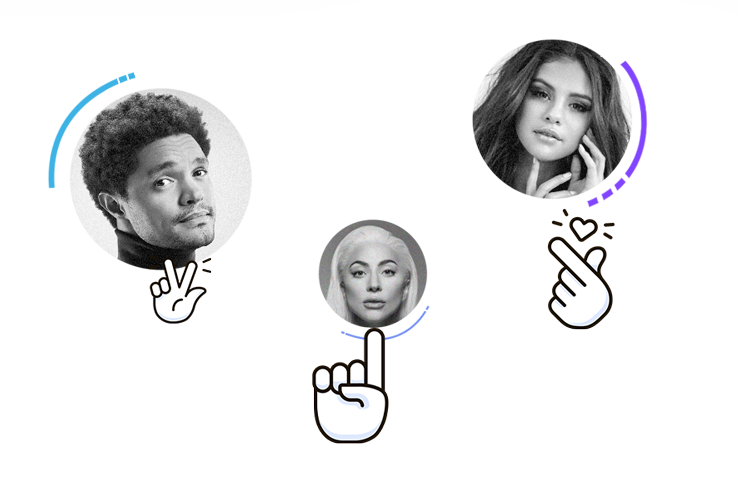 A practical secret behind most successful people we know: They're all masters of reflection – making real meanings out of their thoughts before they're able to do anything meaningful.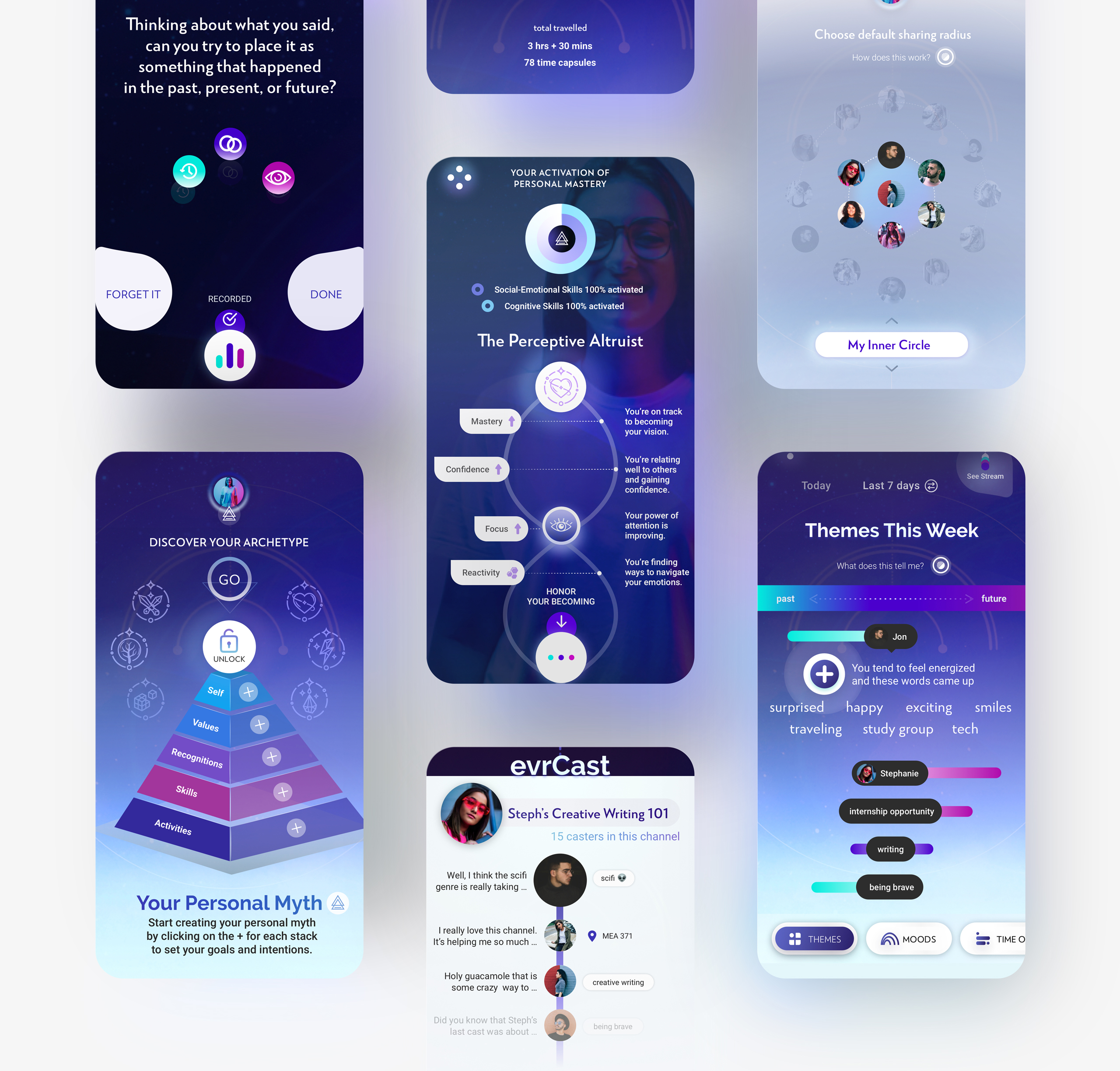 Improve your relationships with friends and loved ones by sharing your journey and quests.
See all your time capsules by themes, moods, and time of day to discover new things about yourself and how you relate to others.
Record your thoughts, daydreams, ideas and visions. Automatically create a series of voice recordings and have your own evrCast channel.
Easily find others sharing similar interests for skills development, access mentors, project opportunities and get real support based on the path you're on.
See tangible progress of your own development and unlock practical skills that help you stay on track.
evrmore for human potential - not social dilemma
The evrmore Empathy AI® platform delivers evidence-based solutions that show how building resilience = improved learning and life outcomes.
Join the Path to a More Rewarding Life
Because we're not a passive receiver of sensory inputs but an active constructor of our action and human potential.