Antidote to Their Social & Learning Dilemma
Student digital wellness — parents & school psychologists approved
Improve student wellness and engagement today!
Imagine the pandemic being almost 25% of your total lifespan — That is the reality for young people who experienced the pandemic in their teens.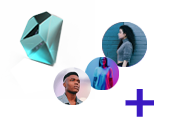 Provide life-defining wellness to combat the microtraumas affecting your school's mental health and overall performance
STUDENT RESILIENCE
+ FACULTY RESILIENCE TRAINING


= SUPERPOWER FOR YOUR SCHOOL POST-COVID
of college dropouts leave school due to mental illness
increase of depression cases reported by National Health Council
and more of Gen Z's want to practice self-care without feeling judged or broken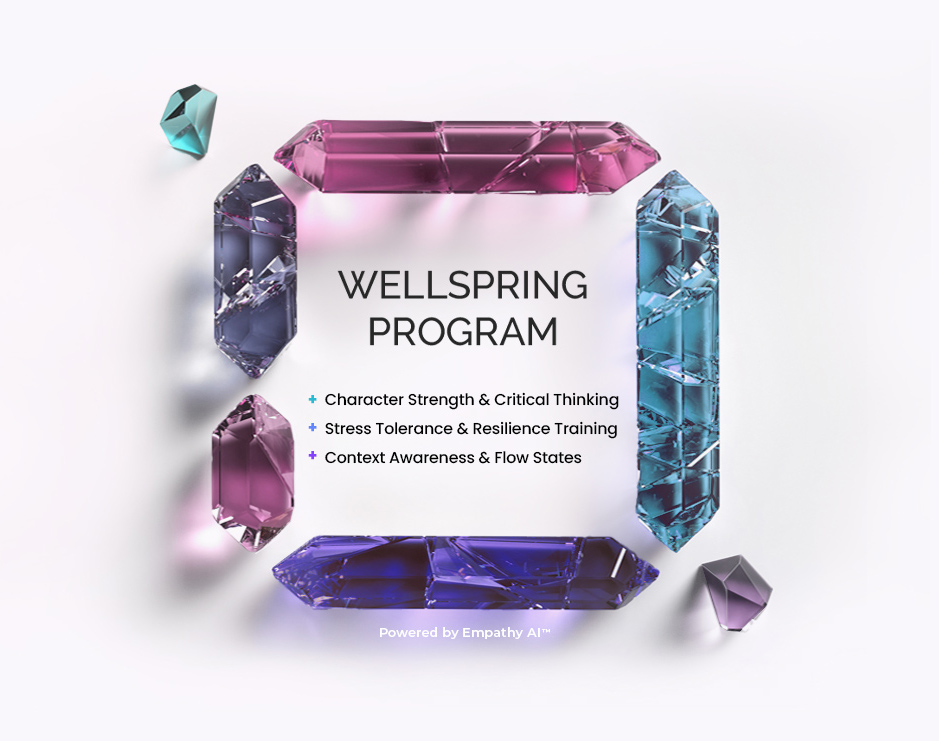 We partner with middle + high schools and universities using the Wellspring Program built for digital natives to address lackluster engagement and deteriorating mental health.
Improve Your School's Mental & Behavioral Heath Service Capability - Get a customized assessment by signing up today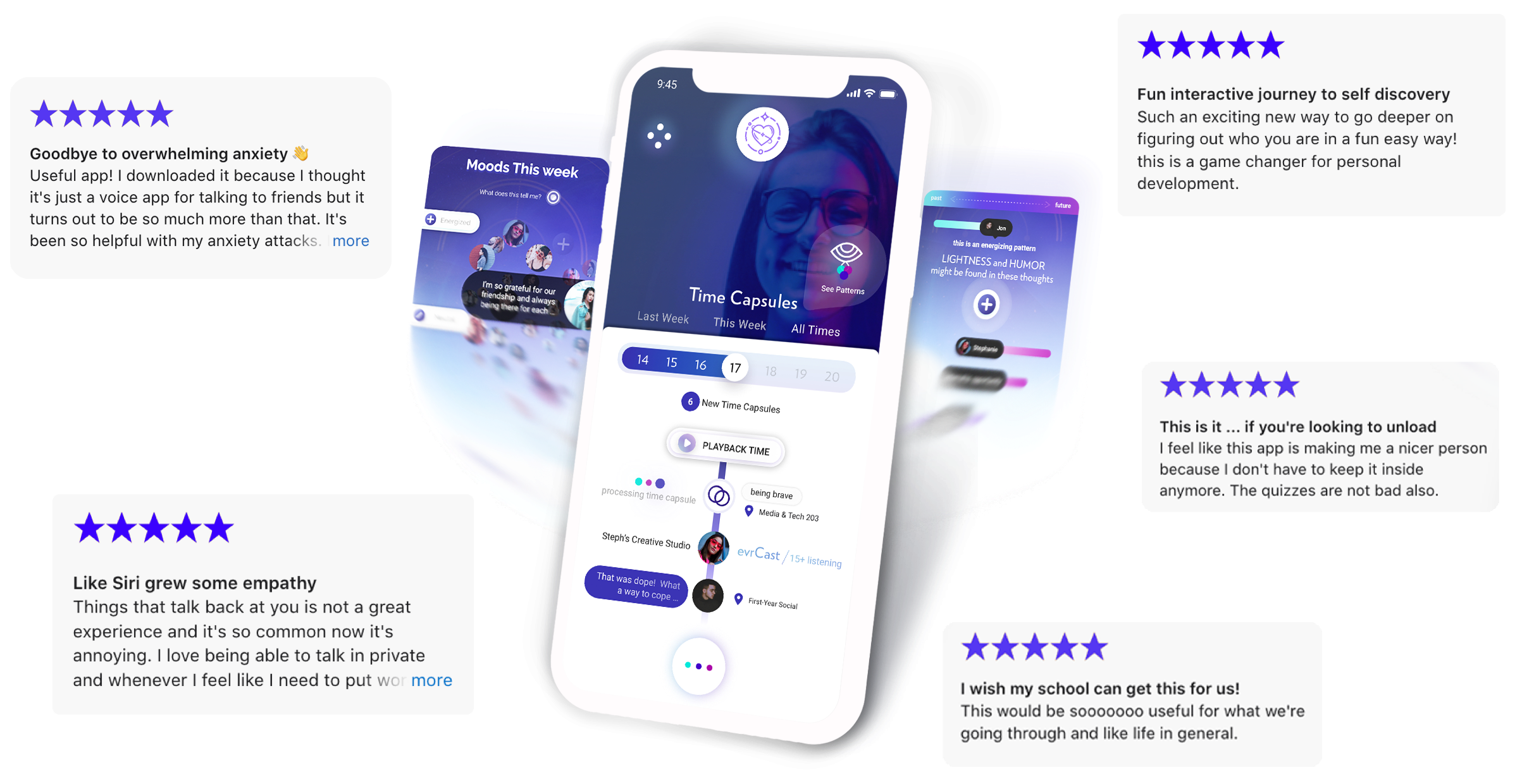 Get actionable data based in learning & behavioral science
SEL-Centric & Learner-Centered Intelligence

Your school can catapult student success and improve wellness with evrmore
"We have gendered human needs and created a hierarchy for them — Cognition over emotion, mind over body, self over relationships.
But all humans, regardless of gender, are built for emotion and human connection."
Niobe Way
Professor of Developmental Psychology