Mental & Behavioral Health Support
Student-centered digital wellness school psychologists approved
Bring the whole student back online (not just on zoom) and provide life-defining learning experiences in a measurable way.
Improve student wellness and engagement today
You can't improve things you don't measure — functionalize student mental health & metrics you can count on.
of college dropouts leave school due to mental illness
increase of depression cases reported by National Health Council
and more of Gen Z's prefer tele-everything than in-person care
We partner with colleges and universities to expand access to digital care delivery, and the Wellspring Program is a solution that can dynamically addresses lackluster engagement and deteriorating mental health based on today's behaviors of tech natives.
Compounded by COVID aftermaths, many schools have been rapidly re-iterating on the same old programs that didn't work before the pandemic and aren't going to work now. This is because the different components that make up a student's overall success, such as their emotional wellness, academic abilities, access to peers and mentors, and a deep sense of belonging and purpose — the most important factor that attributes to high retention rates and student satisfaction — each one of these areas are treated as different programs.
Scale your school's Mental & Behavioral Heath service capability and engagement - Get a customized assessment by signing up today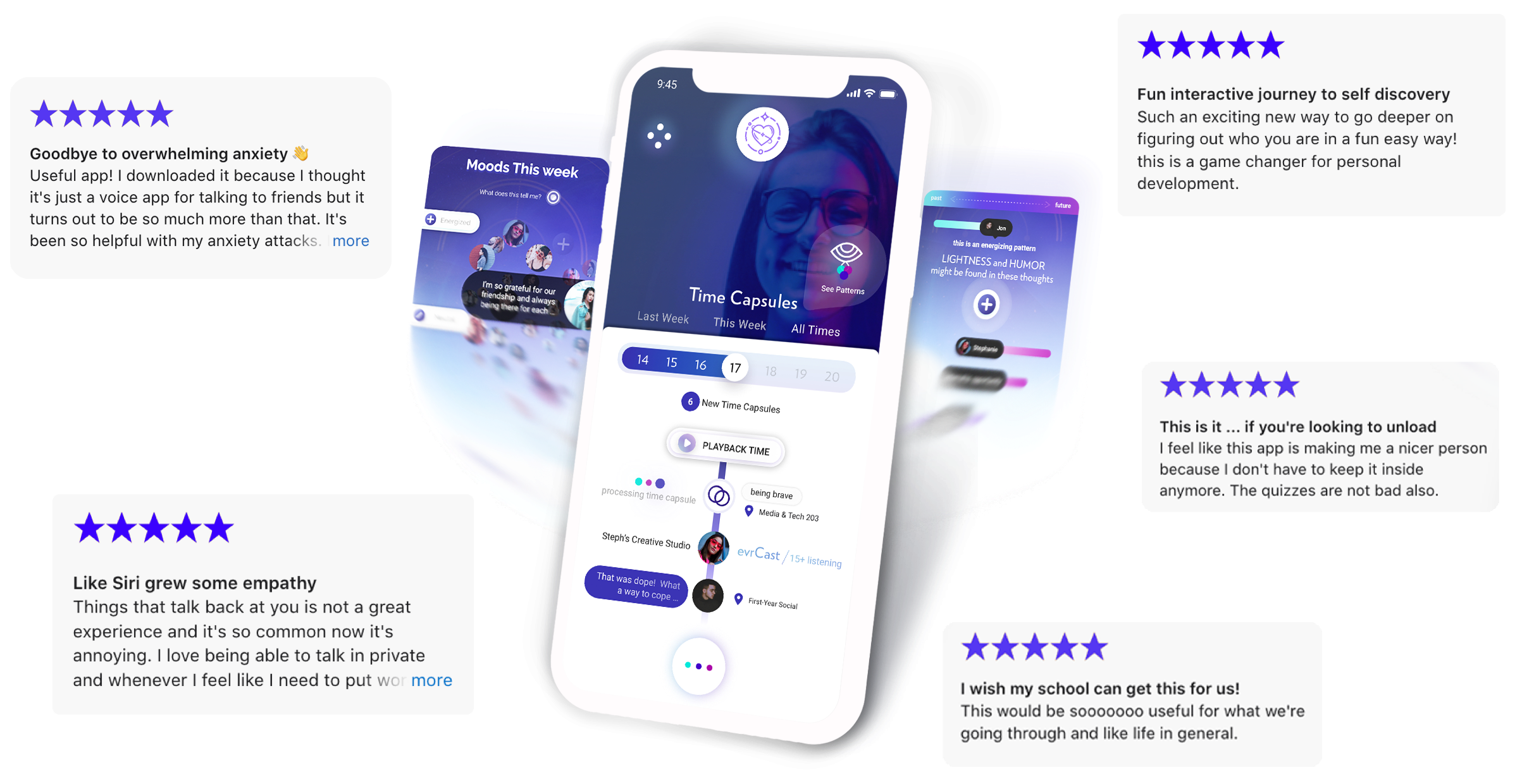 Get actionable data based in learning & behavioral science
SEL-Centric & Learner-Centered Intelligence

Your school can catapult student success and improve wellness with evrmore
"We have gendered human needs and created a hierarchy for them — Cognition over emotion, mind over body, self over relationships.
But all humans, regardless of gender, are built for emotion and human connection."
Niobe Way
Professor of Developmental Psychology