We hear what your patients (sometimes, kind of, maybe) need to tell you
Be in the same headspace as your young patients and jumpstart healthy micro-interventions on day 1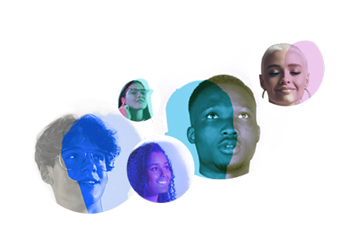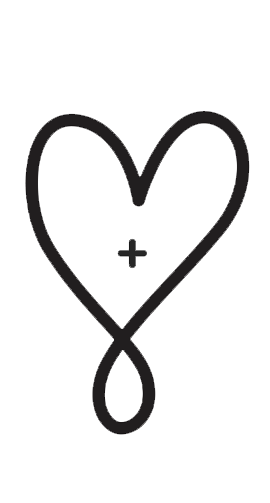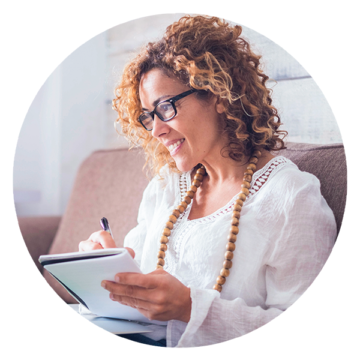 Give patients a therapy companion based in Behavioral Activation¹ protocols and the experience they prefer over scripted CBT apps and mood trackers²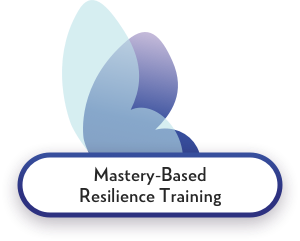 Patients learn practical ways to exercise cognitive reappraisal³ and active resilience-building techniques mapped to their personal narrative, values, and goals.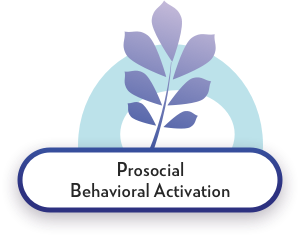 Patients can capture in-the-moment encounters and responses to life events via audio journaling to gain insights into their social activities, relations, and moods.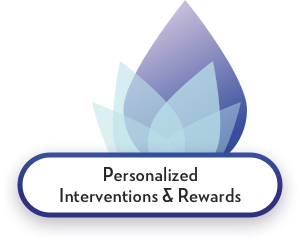 Patients build a sense of agency and achievement throughout their treatment journey driven by intrinsic motivations and game theory.
Ready to upgrade your patient care experience?
Sign up to start offering evrmore to your patients for free today
Offer the evrmore app to patients and transform your practice today
More than an adjunct digital intervention tool, evrmore can improve your patient relationships and engagement for adolescents aged 15-25. Under the FDA's Enforcement Policy during the COVID-19 public health emergency, we are offering free subscriptions of the app to your patients for a limited time.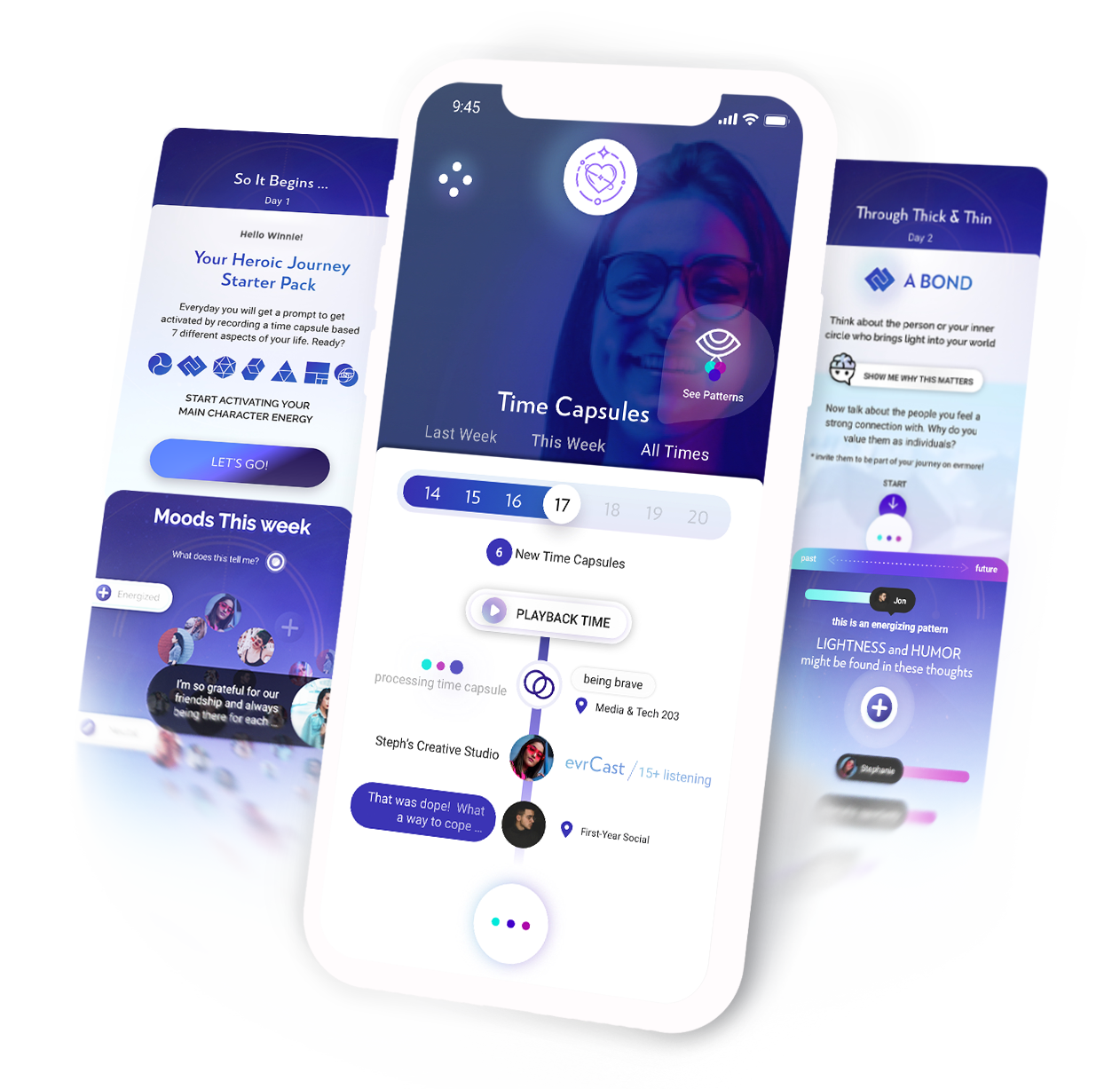 Better than your grandma's CBT app — Gen Z's ask for by name!
Offer evrmore app to patients today to improve engagement & gain contexualized insight. Because better relationships with patients lead to better outcomes.
evrmore makes therapy effortlessly social & relational
Build TRUST, understand INTENTION, add VITALITY for both sides of the therapeutic journey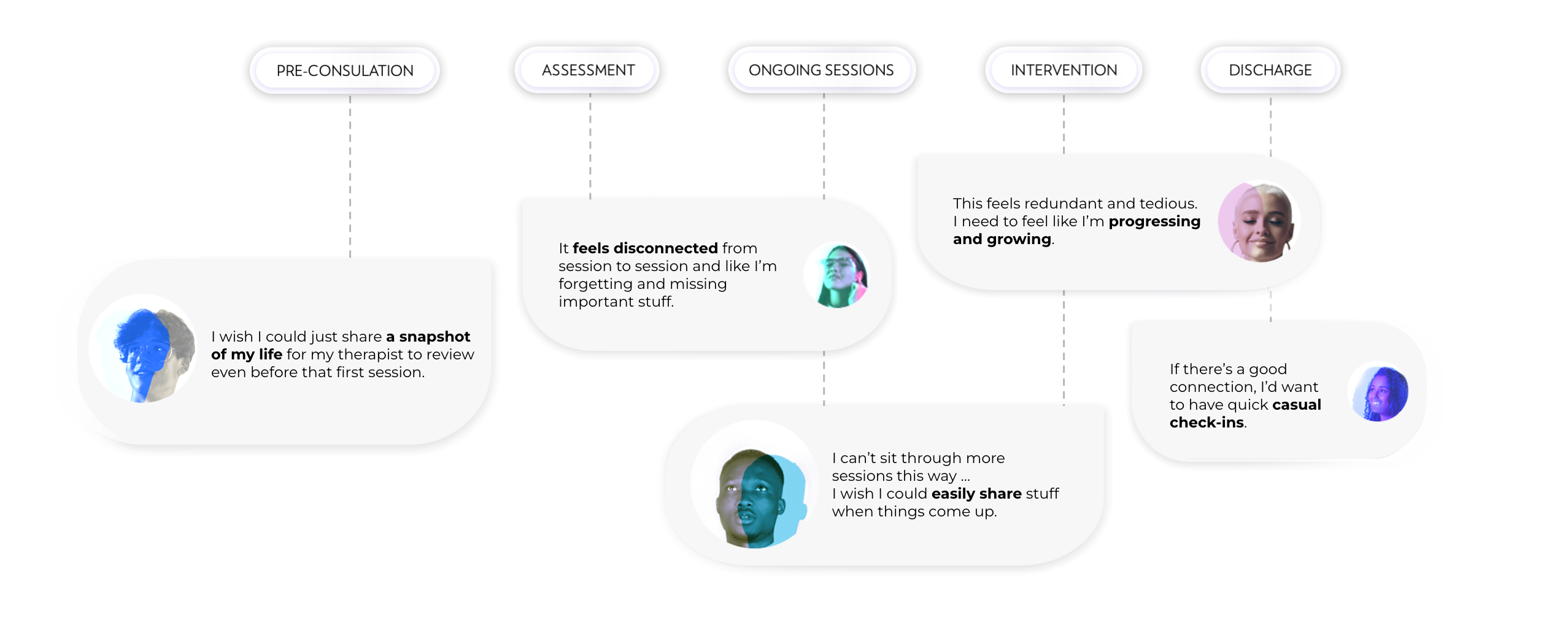 Straight From the Offices & Zoomies
Dr. Chester, 15 yrs in practice

L.P.C.C.

"One key aspect of accurate assessment is understanding a patient's intention for therapy. Now I get to tap into their goals and values to form themes much quicker and that improves my scope drastically."
Dr. Landa, 20 yrs in practice

L.C.P.C.

"Measurements are important but trust and vitality of sessions worth more in the long run. Using evrmore for them means the usual defenses never come up because they're choosing what to share and I get the highlights as soundbites."
Dr. Monson, 3 yrs in practice

L.M.H.P.

"I'm now able to capture prevalent moods and behaviors on-demand. For therapists who are just starting a practice like myself, laser insights in case management is crucial during the early stages and this really ups my game."
Dr. Graham, 9 yrs in practice

L.C.M.H.C.

"Working with kids in hopsitals is like running a school. You need structure for appropriate boundaries and you need to balance time commitment and risks. My groups that are using evrmore help with all of the above."
evrmore is wishlisted by 10 out of 10 clinical experts and designed by their patients — to upgrade their patient care experience!
Offer evrmore and transform your practice today
Sign up to offer evrmore today — Enter some basic information and begin to offer patients a new digital intervention tool they'll actually use.

Receive a demo and begin onboarding — You and your practice will be scheduled for a quick 30-minute demo, onboarding documentation, and a customized use case assessment for free.

Get patient access codes via email — Just pass on the codes to your patients so they can start their evrmore journey!
Sign Up Now
Not another dashboard or portal to log into and dig for insight — you can zero in on aspects that you wish to see and receive automated patient snapshots.
The evrmore app has not been cleared or approved by the U.S. Food and Drug Administration. During the COVID-19 public health emergency, the evmore app is being made available without a prescription under the FDA's emergency guidance for digital health therapeutic devices in consumer and patient use.
Warnings (for Clinicians)
The evrmore app is not for emergency use. Please instruct patients to dial 911 or go to the nearest emergency room in the event of a medical emergency.
‍
Patients should be clearly instructed not to use the evrmore app to communicate severe, critical, or urgent information to their health care provider. Patients should also be informed that audio voice recordings they submit into the evrmore app will not be monitored or reviewed by a health care provider.
‍
The evrmore app is not meant to be used as treatment without the supervision of a health care provider. Please instruct your patients to contact you should they notice a worsening of symptoms or an increase in thoughts of suicide or self-harm.
‍
The evrmore app is not meant to be a substitution for any treatment or medication.
‍
The evrmore app is intended for patients whose primary language is English with a reading level of 5th grade or above, and who have access to an iOS smartphone or tablet. The evrmore app is intended only for patients who own a smartphone or tablet and are familiar with the use of smartphone or tablet apps (applications).
‍
The evrmore app contains sensitive personal information. Please instruct patients to protect their information by password-protecting their smartphone or tablet, and ensuring no one else may access their device.
‍
The evrmore app does not address concerns of active suicidal ideation with intent. The evrmore app is not intended for the prevention of suicide attempts or self-harm behaviors.
‍
Patients with posttraumatic stress disorder (PTSD) who are currently experiencing marked alterations in arousal or reactivity associated with traumatic events may find that the level of exposure related to guided behavioral activation exacerbates symptoms.
References

1 Malik, K., et al. Behavioral Activation as an 'active ingredient' of interventions addressing depression and anxiety among young people: a systematic review and evidence synthesis. BMC Psychol 9, 150 (2021).
2 Nook, E.C., et al. Emotion Naming Impedes Both Cognitive Reappraisal and Mindful Acceptance Strategies of Emotion Regulation. Affec Sci 2, 187–198 (2021).
3 Troy, A. S., et al. Seeing the silver lining: Cognitive reappraisal ability moderates the relationship between stress and depressive symptoms. Emotion, 10(6), 783–795. (2010).