evrmore Received Recognition from Anthem Awards as Best Responsible Technology
FOR IMMEDIATE RELEASE
Contact: Natanya Wachtel

evrmore Honored For Award for Responsible Technology In the Inaugural Anthem Awards
New York — evrmore announced today that it has been named Best Responsible Technology, in the Inaugural Anthem Awards.
Anthem Winners are selected by the International Academy of Digital Arts and Sciences. Members include Daniel Dae Kim (actor, producer, and activist);  Ashley Judd (Author, Actor, and Social Justice Humanitarian); Mitchell Baker (CEO and chairwoman, Mozilla); Lisa Sherman (president and CEO, Ad Council), Sarah Kate Ellis (president and CEO, GLAAD); Renata Erlikhman (chief investment officer, OW Management); Shayla Tait (director of philanthropy, The Oprah Winfrey Charitable Foundation); Russlynn Ali (CEO and co-founder, XQ Institute); Marc Ecko (chief commercial officer and board member, XQ Institute); Heidi Arthur (chief campaign development officer, Ad Council); and Alexis M. Herman (chair and chief executive officer, New Ventures, and former U.S. secretary of labor).
evrmore is the first mindtech that combines wellness and personal development leveraging machine learning and humanistic psychology. Founded in 2019 by Ivy Mahsciao who saw the real danger in the prevalence of AI that is inadvertently hijacking personal narratives in seemingly innocuous digital experiences. The company builds solutions that address the digital behaviors, interactions, and experiences of adolescents, especially those who might be going through the most challenging time in their lives, such as the current pandemic, immigration trauma, grief, separation, and other difficult transitions.
"It is our distinct honor to recognize the work that brands, organizations, and individuals are all making to create an impact in their community," said Jessica Lauretti, Managing Director, The Anthem Awards. "We launched this platform to show the world that all corners of our culture, from sports and entertainment to business leaders and celebrities, are all standing up to say, it is time for systemic change and that social good is what we value as a society."
"We're energized by this purpose-driven community and honored to receive this award," said Natanya Wachtel, Chief Operating Officer, Behavioral & Adolescent Health. "Everything we do at evrmore is aimed to help young people rise together and thrive amidst growing up in the pandemic. More than just mandates in how we develop our solutions and programs, we take iterative steps that ensure betterment outcomes based on an ethical framework. It's been a rewarding experience seeing our app launch recently and the receptivity of young people who clearly see the need for responsible tech. We love gathering alongside a network of doers in changing the tides in tech for enduring and beneficial systemic change."
Winners for the inaugural Anthem Awards will be celebrated at the first annual Anthem Voices conference followed by a star-studded virtual Awards Show on Monday, February 28, 2022.  Fans will be able to hear from social impact leaders during the day and then watch the show, featuring special moments, and hallmark speeches from all you and your fellow winners at www.anthemawards.com.
The Anthem Awards was launched in response to the prevalence social good has taken within the national conversation and cultural zeitgeist in recent years. The inaugural competition received nearly 2,500 entries from 36 countries worldwide. By amplifying the voices that spark global change, the Anthem Awards are defining a new benchmark for impactful work that inspires others to take action in their communities. A portion of program revenue will fund a new grant program supporting emerging individuals and organizations working to advance the causes recognized in the inaugural Anthem Awards.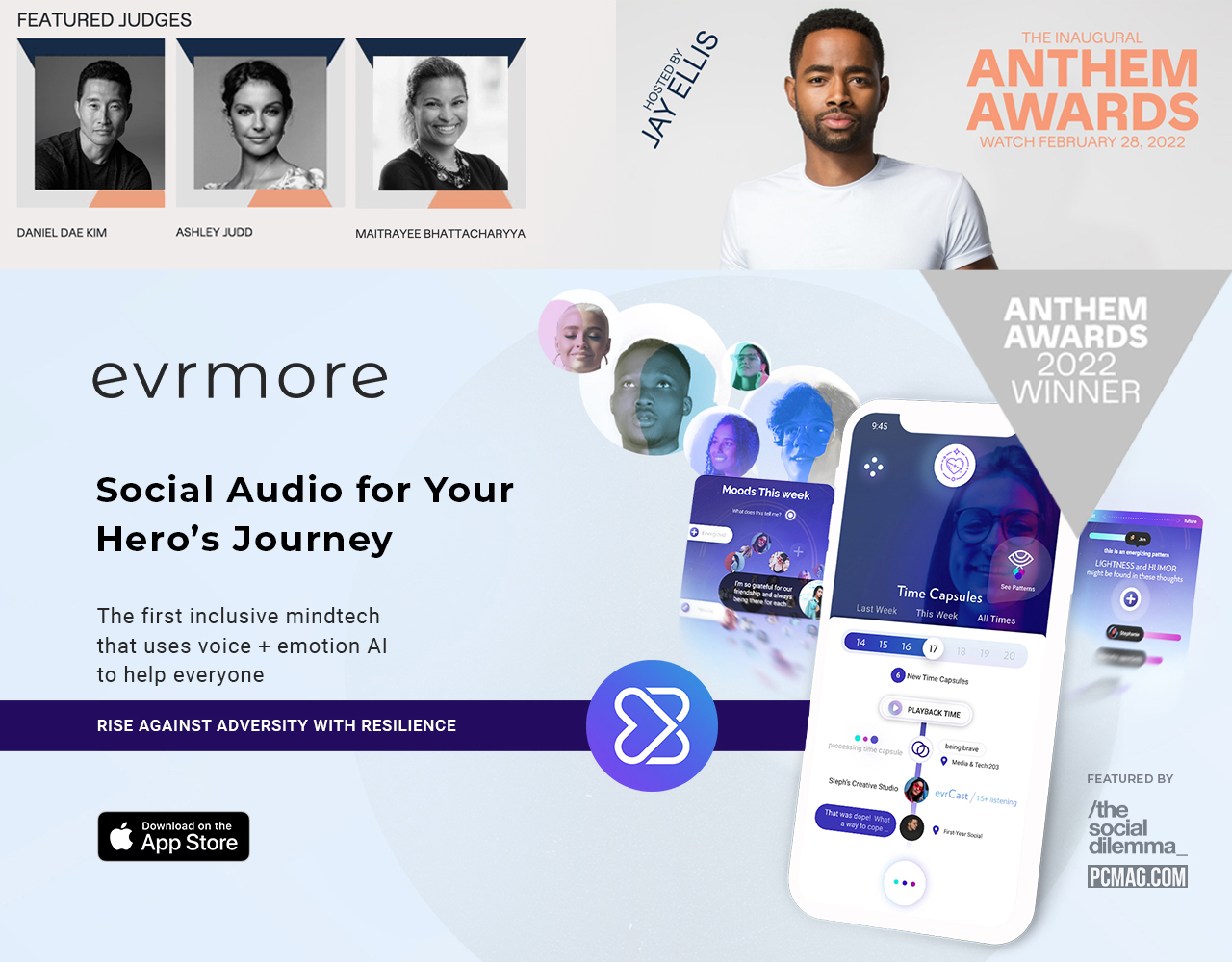 Find The Anthem Awards Online:
Website: anthemawards.com
Facebook:  facebook.com/anthemawards
Twitter: @anthemawards
Instagram: @anthemawards
LinkedIn: The Anthem Awards
YouTube: wbby.co/anthem-youtube